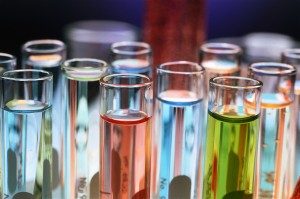 We have now seen over one hundred clients that had previously been working with other providers for guidance using amino acid therapy. Many of these clients had previous DBS testing completed to help them determine how to optimize their neurotransmitter function. Unfortunately, they did not follow the correct preparation procedure to complete the test and got erroneous results, which then led to erroneous recommendations from their health care providers and sub-optimal resolution of their symptoms. This post will be dedicated to proper preparation for a DBS urine test.
Proper DBS Test Preparation
Take all amino acids and cofactors as directed. If you missed or altered even ONE dose of amino acids (i.e., NeuroReplete, RepleteExtra, Mucuna 40%, Tyrosine and/or CysReplete) in the 7 days prior to testing DO NOT COLLECT A URINE SAMPLE.  Only collect a urine sample after taking your amino acids as directed (i.e, no changes and no missed doses) for at least 7 days.
Consistency is very important, especially as you begin amino acid therapy –  i.e., if you take the morning dose at 9:00 a.m. you should plan to take it every morning within an hour or so of 9:00. This goes for each dose of the day.  This is extremely important in the 3-4 days leading up to sample collection. If your dosing schedule varies significantly in the 3-4 days prior to sample collection, DO NOT COLLECT THE SAMPLE. Wait until your dosing schedule is consistent with your recommendations before urine collection to receive accurate results.
If you have had a major stressor the day you are supposed to collect your urine sample (such as a car accident, unexpected death of family/friend, unexpected crisis, etc.) DO NOT COLLECT A SAMPLE and wait 2 days before urine collection (while continuing to take the amino acids as directed). Abnormal stress can lead to abnormally high levels of neurotransmitter in the urine which provides inaccurate results.
Females: Do not collect a urine sample during menses; wait until blood flow ceases before collection.
Collection Instructions
Collect the urine sample after you have been on the amino acids (without missing a dose or changing any of the amino acids) as directed for at least 7 days (i.e., collect the urine sample on the 8th day).
Empty your bladder 1-2 hours before collecting your urine sample, then drink 16 oz. of water.
COLLECTION TIME IS CRITICAL: Collect the sample approximately 5-6 hours before your bed time. Normally, this should be around 4-5 PM. NOTE: If your normal bedtime is after 11 PM, write your bedtime on the 'Additional Notes" section at the bottom of the test requisition form as follows: "I collected my urine sample at (time of collection) PM; my bedtime is (bedtime)".
There MUST be at least 4 hours between your previous supplement dose and urine collection to achieve accurate results.
Collect the urine sample BEFORE your 4-6 PM dose (late-afternoon/early-evening dose) of amino acids.
Sample collection:

Begin to void and collect a mid-stream sample of urine in the cup provided.
Transfer urine sample into small sample tube with pipette provided within 1-2 minutes of urine collection.
Place cap on sample tube.
Fill out name/date/time label and apply directly to the sample tube. (Unlabeled samples will not be processed.)
Invert the sample tube several times and store the sample at room temperature; do not store sample in temperatures higher than 120 degrees Fahrenheit.

Return the sample on the day of collection; if this is not possible, refrigerate the sample and send the next day in the FedEx box/bag provided. There is a preservative in the urine collection tube.
After completing the urine collection, continue taking your amino acids as directed for the rest of the day. This is extremely important for those that will be conducting a pill stop after completing the DBS test in order to get accurate results.
Testing is Critical to Neurotransmitter and Symptom Optimization
Take your time and review this instructions; if you have questions, contact your health care provider. Getting accurate data from these tests is crucial to your health care provider's ability to accurately and efficiently provide you recommendations to optimize your neurotransmitter function.