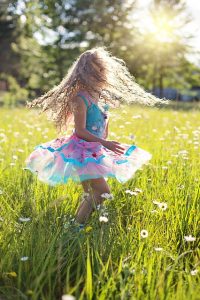 Summer is upon us; if you have a child or friend with ADHD, now is the time to try and address the underlying imbalances that inhibit the ability to concentrate and focus. While there are many probable causes of ADHD, one of the main underlying causes that needs to be addressed is neurotransmitter dysfunction.
Attention deficit/hyperactivity disorder (ADHD) is persistent in today's world. There are many theories about why this is and many studies that have indicated that ADHD likely has multiple underlying causes that can be different for different people. However, one of the key underlying risk factors for most people with ADHD are imbalances in neurotransmitter function.  A recent study shows that amino acid therapy can be a valuable  therapy for those with ADHD, whether or not a person is currently taking ADHD medications.
The Study
A study published in 2011 used amino acid precursors to serotonin and the catecholamines (dopamine, norepinephrine and epinephrine) along with specialized urine testing with kids with ADHD. Thirty percent (30%) of the kids in this study were taking some sort of ADHD medication at the time of the study, while 70% were not.
Using only amino acid precursors (no testing) 67% of the participants achieved significant improvement. In those that did not see significant relief with only amino acid therapy, urine testing was utilized. In this subgroup, over 30% achieved significant relief of ADHD symptoms after 2-3 urine tests while their amino acid dosing was modified based on the test results. The results were irrespective of whether or not these kids were currently taking or had taken ADHD medications in the past. In total, 77% of the kids with ADHD showed significant improvement with amino acid therapy. This degree of relief is comparable-to or better-than studies done on ADHD medications and has the added benefit of working with the body to restore neurotransmitter function rather than forcing the body to respond to a medication, which can lead to long-term dysfunction.
Finding a Provider
Using amino acid therapy with those with ADHD requires training and expertise. Neuroresearch has a network for providers that may be able to help you use amino acid therapy to address the neurotransmitter imbalances that are often at the heart of ADHD.